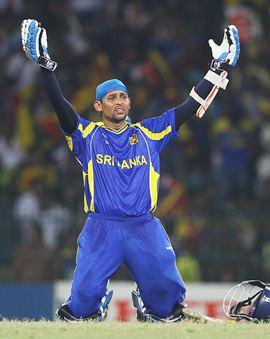 Pakistan and Sri Lanka go into the 5th and last ODI with Pakistan already won the series 3-1. Shahid Afridi made sure of the series win with a performance of real class at Sharjah as he made 75 and took 5-35.

The Sri Lankan batsman have really struggled with the bat as no player has taken command and taken the attack towards the Pakistani attack. The bowlers have bowled really well, but have been let down by the ground fielding and catching by their team-mates.

Likewise Pakistan, have struggled to post a good score. Umar Akmal, Imran Farhat, Mohammad Hafeez and Shahid Afridi have posted brilliant individual scores but the lack of partnerships has to be a worry for a Pakistan team very reliant on it's bowlers. The win on Sunday moved Pakistan up to 5th in the World rankings, a win will retain that place, whereas a defeat will move them back behind England into 6th position.